Les séjours à thèmes
Ideas and Inspiration
Marion and Cédric Béchade give you an alternative taste of their beloved Basque Country, with organized breaks centred around their own special interests. Well-being, sport, the Basque region and national festivals form the basis of these made-to-measure holidays.
Easter Breack
To celebrate Easter, Marion and Cédric Béchade have created an unmissable break.
Easter Week-end :
1 night in a classic room
2 "Aventuriers" Breakfast
2 "Gastronomics menus"
Chocolat gluttony in your room
Contact the team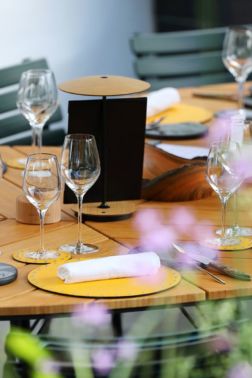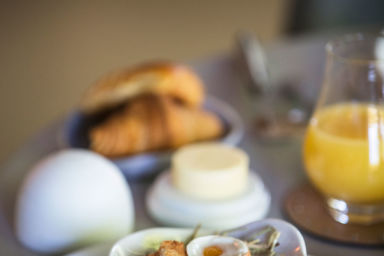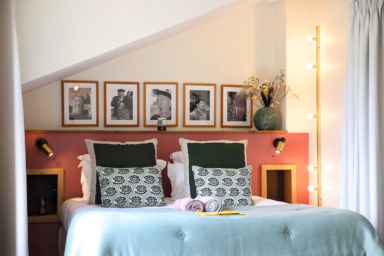 Yoga retreat
To help you reconnect with your body and senses and re-energize yourself, what would you say to three days of unplugged relaxation at the Auberge Basque? Marion Béchade has got together with her very own yoga instructor to create this re-energizing break.
Vinyasa, yin and warrior yoga instructor Clémence Calvet will guide you through the different practices and techniques, as well as providing valuable tips for a healthier lifestyle.
Programme
Date: from 14 th  to 16 th of October 2022
Duration: 3 days
Yoga level: All levels
Friday
Participants arrive in the afternoon
6 pm: Introduction
6.30 pm: Vinyasa yoga lesson (90 mins)
8 pm: Light dinner prepared by the chef
Saturday
8 am: Light breakfast (dried fruit and tea)
8.30 am: Energizing warrior or vinyasa yoga lesson (2 hours and 30 mins)
11 am: Brunch
1 pm: Sophrology and massage workshop, walk on the seafront or free time
5.30 pm: Yin yoga and face yoga lesson (90 mins)
7.30 pm: Light dinner
Sunday
8 am: Light breakfast (dried fruit and tea)
8.30 am: Vinyasa yoga lesson (2 hours and 30 mins)
11 am: Brunch
From 2 pm: Check out and departure
Additional nights available on request
Contact us