petits-déjeuners
A great start to the day
The restaurant staff are there every morning to provide you with a breakfast totally adapted to your personal tastes, habits and appetite – everything you need to get off to a good start!
As the light-filled room and garden views gently awaken your senses, you'll find there's something for everyone among the many suggestions on the two à la carte breakfast menus.
The explorer's breakfast
The more intrepid among you will go for the Explorer's Breakfast which, in addition to drinks, pastries and local cakes (such as gâteau basque and pastis landais brioche) includes eggs, Banka trout maki, Croque Basque (duck breast and Basque cheese toasted sandwich) and the Auberge's special energy bowl, all of which you can mix and match to your heart's desire!
Details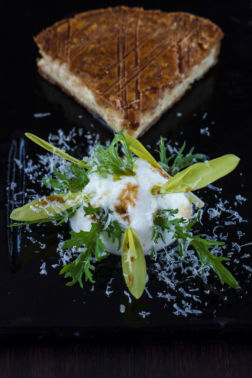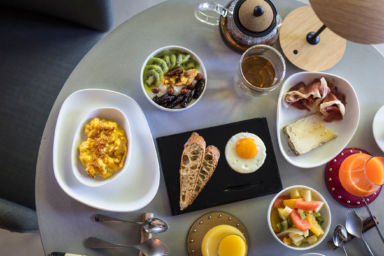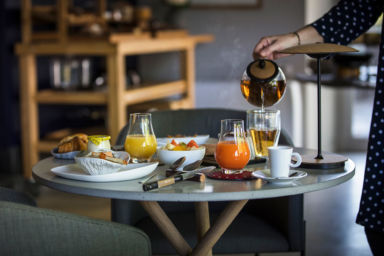 The sensible gourmet's breakfast
The more sensible and those with a smaller appetite will go for the Sensible Gourmet's Breakfast, consisting of juice and a hot drink served with seasonal pastries and gâteau basque. But be warned – once you start, you won't be able to stop!
Contact us