History of the Auberge Basque
How it all started
A lover of the Basque Country, Cédric Béchade decided it was where he wanted to live and fulfil his life plan. He spent four years searching for the ideal location – a place that would feel like home and reflect his values. As soon as he saw the Auberge Basque, he knew it was where he and Marion would write the next chapter of their lives. Built in 1772, in the hamlet of Helbarron near Saint Pée sur Nivelle, this old farmhouse belonged to three sisters who are now the couple's neighbours.   
Determined to preserve and revive the spirit of this beautiful farm, Marion and Cédric decided to give it a new lease of life, in line with their personal values of simplicity, refinement and regional attachment.
A contemporary auberge in the heart of the basque country
After purchasing the property in 2006, the couple set about renovating it with the help of a team of local artisans, with a single objective – to meld history with modernity. So while the original 22 rooms were reduced to 12, the basic structure of the house was retained as far as possible. The aim was to breathe new life into this beautiful, 18th century farmhouse by striking the perfect balance between the traditional and the contemporary. The main evidence of this is in the facade, featuring on one side the iconic half-timbering of the Basque Country and on the other an ultra-modern balcony facing the mountains.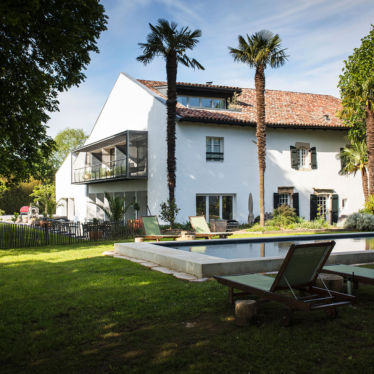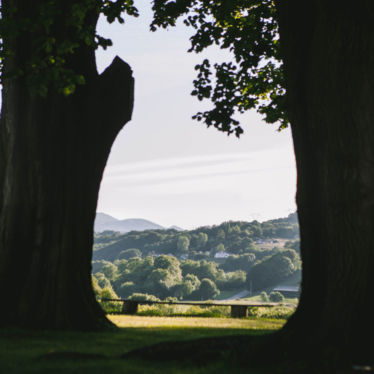 Spirit of the Auberge Basque
Over the last 14 years, the couple have transformed the Auberge Basque into the contemporary country inn of their dreams – a family house where they can share their vision and roots and adopt a highly ecological approach. 
Marion and Cédric have created a veritable cocoon for their guests, while meeting the standards of the very best establishments – top-quality services, exceptional cuisine and a unique outlook on life. Now one of the 552 members of the prestigious Relais & Châteaux network, the Auberge Basque promises its guests an unforgettable experience.