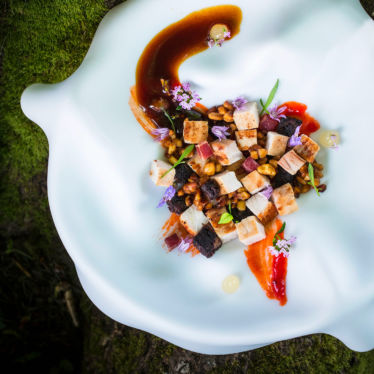 Seasonal
dishes
Gastronomic tours
Cédric's Fleur de Piperade with Ibaïama ham Marmitako inspired, freshly caught red tuna

Menu from €106 per person
Getaway
Nature getaway
A stay close to the nature is like an invigorating homecoming! We offer you in our Nature Getaway a package to combine the discovery of our interior Basque country and the relaxation in our green setting, from 522 euros.

From €522 for one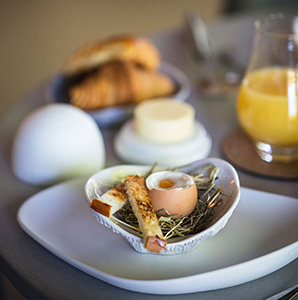 Offer
Easter offer
To celebrate Easter Marion & Cédric Béchade have created an unmissable breack : 2 nights booked = Chocolat Glutonny in your room

From 200 € overnight stay
Sur les sentiers de l'Auberge basque contemporaine avec Marion & Cédric
The Auberge Basque is the result of Cédric and Marion Béchade's long-cherished dream of creating a place that reflects their personal values and convictions – a veritable haven, where well-being and good food go hand in hand.   
Nestled in a peaceful green oasis facing Mount Larrun, the Auberge Basque belongs to the Relais & Châteaux network of luxury independent hotels and restaurants. Marion and Cédric have succeeded in subtly combining designer comfort and personalized service with the historic charm of this traditional family inn. 
After several months of renovation work, this superb Michelin-starred contemporary Auberge now unveils its latest assets – a heated swimming pool in the property's lush grounds, a new breakfast room and, last but certainly not least, twelve newly-decorated guest rooms especially designed by Marion, that reflect the couple's tastes and convictions.
Dedicated to sustainable development, Marion and Cédric have adopted a truly ecological approach. Each guest room is now equipped with a shower instead of a bath, an aerothermal system has been installed for heating and air conditioning, waste has been massively reduced, and a sorting system has been implemented that even includes cigarette butts and corks. Meanwhile, the magical decor and services provided at the Auberge foster an atmosphere of well-being so close to the heart to the Béchades. 
The Auberge Basque is the perfect place to get away from it all – a breath of fresh air in the heart of the Basque Country and in the home of an exceptional couple dedicated to sharing their passion and values.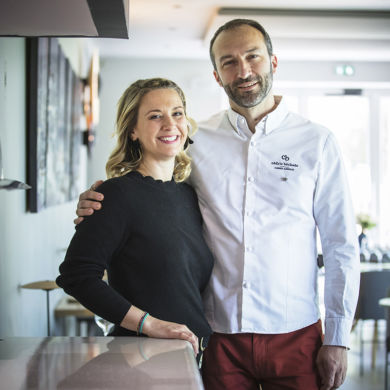 La table de cédric
subtle and sophisticated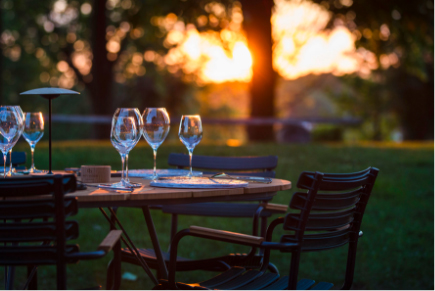 The Auberge's Michelin-starred restaurant is a paradise for gourmets and food lovers from morning to night. While evening meals are an opportunity for Chef Cédric and his team to delight you with their vibrant yet sophisticated haute cuisine, lunch times are dedicated to flame-cooked traditional food. Committed to locally-sourced, conscientious cuisine, Cédric draws his inspiration from the Basque Country itself, expressing its culture while centring on the product, through carefully-selected flavour combinations that are rooted in tradition.
Meet the host
making every stay special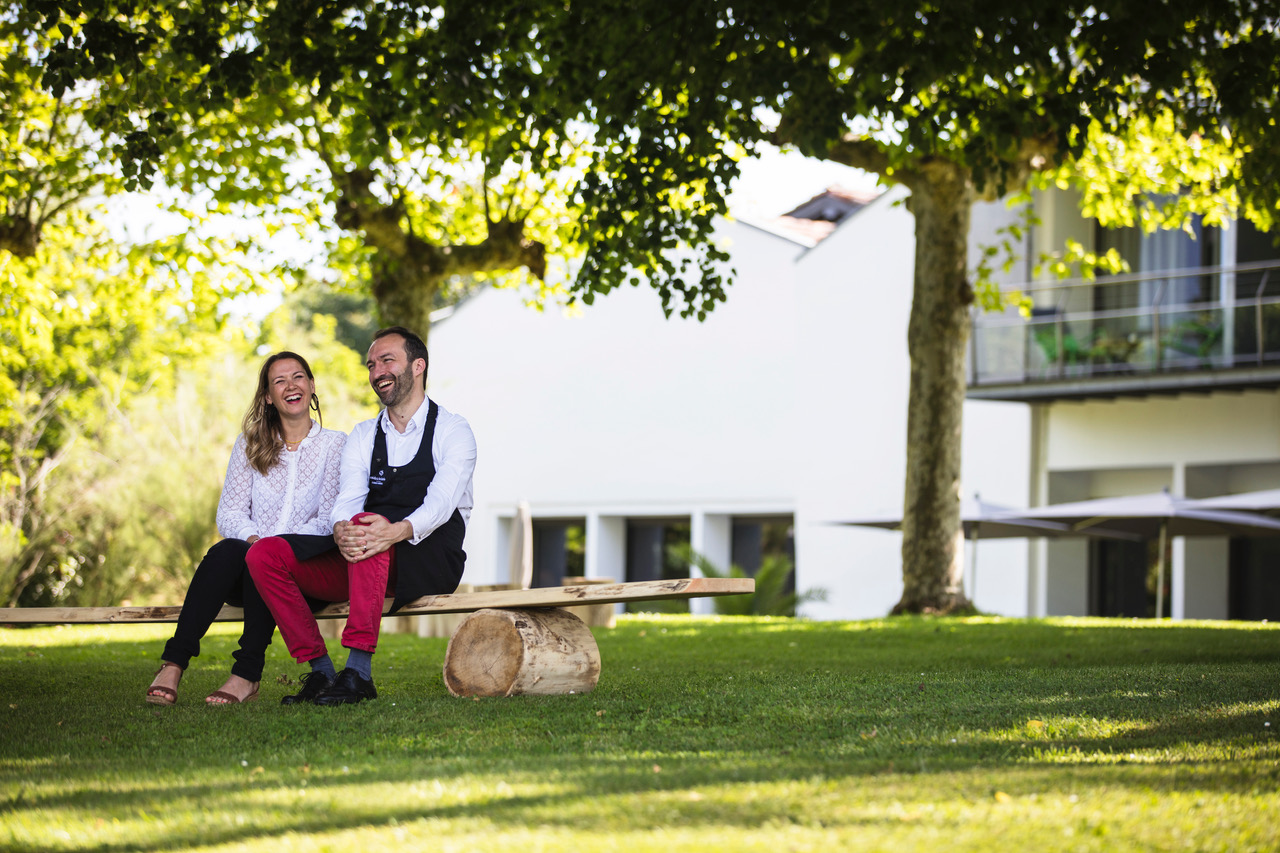 Staying at the Auberge Basque is a rich experience, thanks to the strong and close-knit team. Attentive to quality of service and individual needs, they all strive to ensure your well-being in a warm and friendly atmosphere. Young and dynamic, they share the same love of work and of a job well done. Under the guidance of Marion and Cédric, they transmit the values of the Auberge, to ensure that your stay is both personalized and meaningful.
Produce
& suppliers
Quality produce is a priority for Cédric, who goes to great lengths to forge close links with his suppliers. Built on trust, it is these relationships that have underpinned his instinctive, ethical and deeply-rooted brand of cuisine since 2007, fuelled by a region renowned for its produce, people and culture. True to his fundamental convictions, he eschews all industrial products, sourcing 100% of his ingredients directly from the producer. Keen to showcase the Basque Country's flagship products and promote the local region, his quest for the best and closest produce knows no bounds!